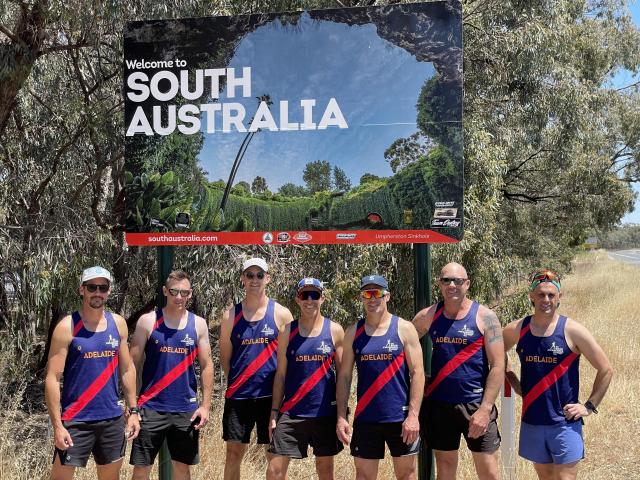 Port Lincoln Metropolitan Fire Service (MFS) firefighter Michael Bertram and his fellow workmates successfully completed the Road Awareness Run from Melbourne to Adelaide in under 48 hours, raising more than $20,000.
Mr Bertram said the pace the team kept was incredible, finishing the run in 47 hours, 28 minutes and 23 seconds, with an average speed of three minutes, 51 seconds per kilometre.
"We just ended up that everyone got hyped, it was an amazing experience and considering that we all kept up an average of four minute pace per kilometre, that's not my normal run," he said.
"I was the only regional firefighter, the rest were all from Adelaide stations – maybe I was the only one crazy enough to do it."
"I did 47.7 kilometres myself, there was another runner though who did 81 kilometres with a pace of three minutes, 30 seconds – that's incredible – I'm happy with what we all achieved to raise the much needed funds."
The run consisted of 12 MFS firefighters and seven support crew, who were promoting road safety.
Together they raised $21,000 to benefit road-focused initiatives supported by the Australian Professional Firefighters Foundation.
The foundation runs programs like the MFS Road Awareness Program, which attends more than 80 per cent of South Australian high schools every year, teaching young people about consequences of taking risks on the road.